Whether you have been a long time "fan" of Alt Text or just finding it now, I am very glad you are here. This has been my home on the web for writing, design, and experimentation since 1998. For a site that has been around as long as Alt Text, there aren't a lot of posts. I have only republished a small fraction of the posts that I have made over the years. Many aren't relevant any more, some had broken links or pointed to sites that no longer exist. In any case, of the thousands of previously published posts, there are fewer than a hundred here now.
These days I try to take a bigger longer view but I can still react and share thoughts and emotions that are right at the surface. I hope that you will appreciate what this site has become and find something useful and insightful here. Welcome.
About the Author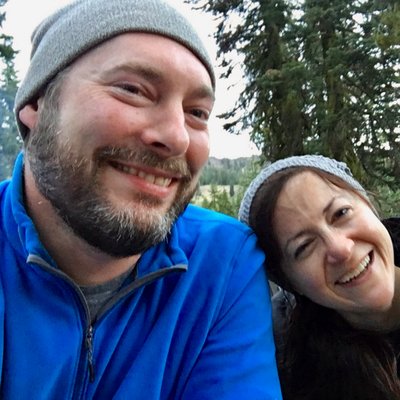 Hey there. My name is Ben Edwards.  I'm a designer,  creator, entrepreneur, and community catalyst. I cofounded Refactr — a forward thinking software consultancy and SmartThings — the leading platform for the smart home (aka IoT), I devoted a few years towards advancing the goal of robots in every home with Misty Robotics. Now I am building something new with friends from past ventures (now scattered around the county) and with a new friend here in Central Washington.
I enjoy travel, reading, playing games, and am trying to get better at meditation and yoga—and also just better in general—evolving much as this site has.
You can read some about my personal and career travels at benedwards.org
Colophon
This section used be be much more interesting when it was comprised of custom Java code or hosted on a co-op server a bunch of us went in on and named Scully. After a long stint on an independent custom platform propped up by the help of friends, and then moving to Wordpress and Medium (where a shadow version still lives), Alt Text now lives on a shared server again and managed with a self-hosted instance of Ghost CMS.
There is a companion community (of sorts) on Discord. Drop a note to ben@alttext.com if you're interested in checking it out.